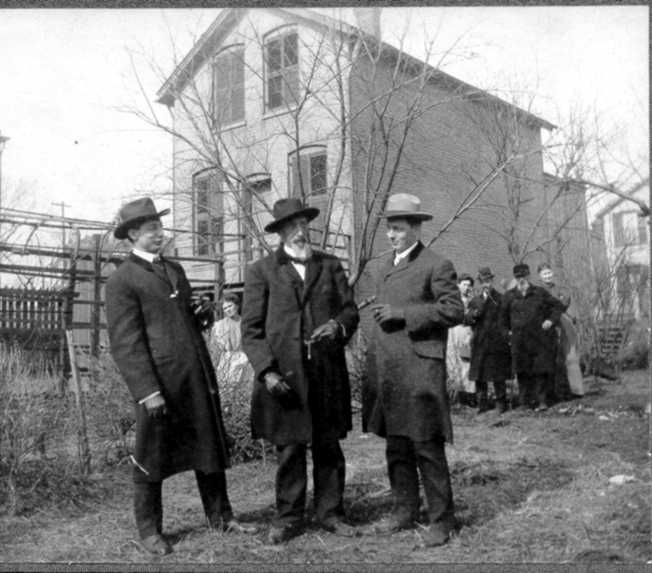 The photo with the three men in front shows our Great Grandfather Mathias flanked by Uncle Matt on our left and
Grandpa Frank on our right. Uncle Matt's wife, Agnes, is between him and Greatgrandpa in the background. On our
right, in the background, are Grandma Carrie, Louis Dietch (Great Aunt Mary's Husband....she is one of grandpa's two
sisters), Uncle Pierre (GreatGrandpa Matt's brother) and on our far right, Great Grandma Elizabeth. These pictures were
taken February 11, 1906. It was Matt and Elizabeth's 40th wedding anniversary.